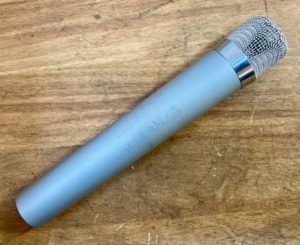 STC 4136 microphone
A long time ago I posted about the STC 4136 condenser microphone and how to modify it to work on standard 48V phantom power, using a small circuit built on perfboard.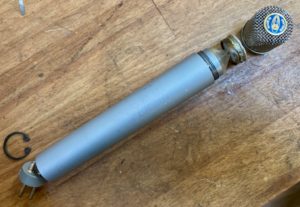 STC 4136 microphone, in pieces.
I had another opportunity to work on one of these microphones. This one was a challenge as it had no circuit inside at all, just the capsule and bodywork, although that also gave free scope to start from scratch.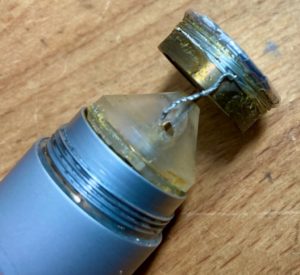 STC 4136 microphone capsule.
Space is tight in this microphone, but with a careful layout and small components everything will fit neatly. My solution for this one was to fit a small KM84 circuit and Neutrik NTE10/3 transformer. This transformer performs well, does not break the bank, and can be squeezed into tiny spaces where nothing else will go.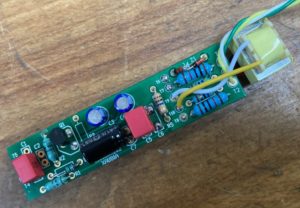 New circuit board and transformer
This time I commissioned a printed circuit board rather than working on perfboard, which does save time and look more professional. The board will be useful for other projects too – I have a handful of other small microphones which would benefit from updated, lower noise circuits.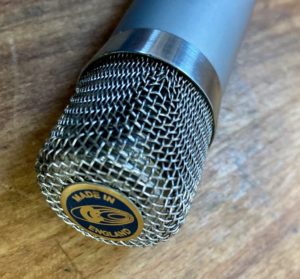 Made in England
Thanks to Robert at Russell Technologies for the board layout and advice.